Dubai Expo 2020 Announces Dh11b Construction Contracts for 2017
Posted On January 30, 2017
Dubai Expo 2020 will award 47 construction contracts worth Dh11 billion ($3.0 billion) in 2017 as preparations for the first World Expo in the Middle East, Africa and South Asia continue to gather pace.

A further 98 non-construction contracts totalling more than Dh360 million ($98 million) will also be distributed before the end of the year. These will range from legal advisory services to event management and merchandising.

The construction contracts for 2017, which are open to local, regional and international businesses, include the third and final infrastructure package for the event's support areas, including car parking.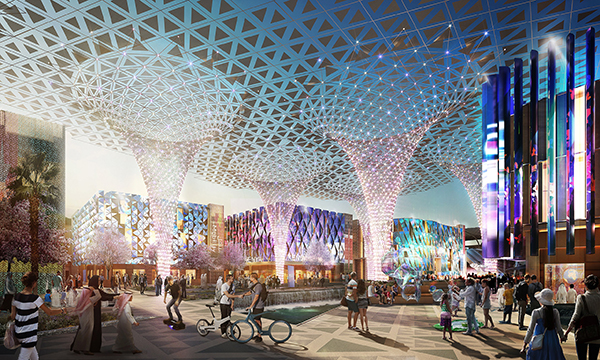 Other key awards for the year ahead include the construction of the three Thematic Districts that will host the majority of the pavilions, as well as the public areas and the design, development and delivery of all temporary architecture and infrastructure required to stage the event.

The Expo 2020 Dubai eSourcing Portal includes details of upcoming tender opportunities, as well as announcing contracts already awarded. These will range from smaller contracts to larger, multibillion dirham opportunities.

The announcement shows that the Expo is on track to complete the majority of construction a full year ahead of the event opening in October 2020 and is delivering on its commitment to bring major opportunities to both local and global companies.
98 non-construction contracts worth Dh360 million also to be awarded in 2017
Global companies Orascom-Besix awarded contract in Q4 2016 to develop Expo site's deep infrastructure
Over 1,200 contracts totalling more than Dh2 billion awarded in 2016
Momentum growing for delivery of Expo's Dubai South site on target for late 2019
The procurement process, from initial registration on the portal to tender participation, has been based on three key principles: transparency, simplicity and inclusivity.

A meeting led by Reem Al Hashimy, UAE Minister of State for International Cooperation and Director General, Dubai Expo 2020 Bureau, reviewed Expo procurement to date, and discussed tenders to be awarded in the months ahead.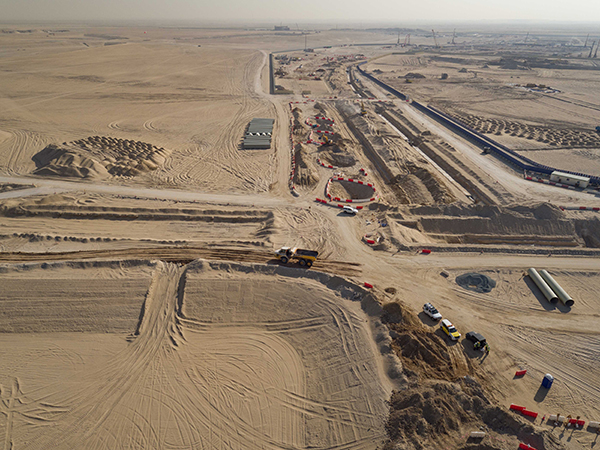 The meeting was also attended by Expo 2020 Dubai Higher Committee members, Eng. Hussain Nasser Lootah, Director General of the Dubai Municipality, and His Excellency Khalifa Al Zaffin, Executive Chairman of Dubai Aviation City Corporation (DACC), as well as members of the Expo 2020 Dubai Real Estate & Delivery and Procurement Departments.
Reem Al Hashimy, said:

"We are committed to working with leading businesses from across the world in order to deliver an exceptional event of this scale, on time and on budget.

"This is particularly true when it comes to the development of the physical site, which will live on long beyond 2021 to become an anchor for the UAE's developing knowledge economy in Dubai South.

"But just as importantly, the non-construction contracts to be procured this year will allow us to spread the investment made in the Expo as far as possible and enable local, regional and international businesses of all sizes to be part of what will be the most inclusive and international event in Expo history."
In 2016, Expo 2020 Dubai awarded over 1,200 contracts, investing more than AED 2 billion (544.5 million USD) in the economy.

This included the appointment of an Orascom-Besix joint venture at the end of the year to develop the deep infrastructure at the Expo site in Dubai South. Once complete, the site will cover 4.38 square kilometres and host up to 300,000 people a day between October 2020 and April 2021.

This work includes irrigation and sewerage, pipes and cabling, roads, electrical and water, and telecommunications ducting.

Orascom and Besix are linked global companies working as contractors in high-end construction and engineering projects for public and private clients. The Middle East is one of their priority regions.
Ahmed Al Khatib, Vice President of Real Estate & Delivery, Expo 2020 Dubai, said: "While 2016 was an important year for design, 2017 is when the momentum of construction will really build, ahead of international participants beginning work on their pavilions in 2018."

He added: "These important contracts will help us meet our target of completing the majority of construction with a year to go before Expo 2020 Dubai opens its doors in October 2020, providing the opportunity for all-important readiness testing."

Early works on site are now complete, with more than 4.7 million m³ of earth moved. The first infrastructure contract, covering the deep infrastructure of the non-gated Expo area, including the Expo Village, was awarded to Tristar Engineering and Construction in July 2016.

Tristar is a leading UAE contractor specialising in mass earthworks, heavy infrastructure works, roads, highways and bridges construction.

Since the launch of the Expo 2020 Dubai eSourcing Portal in September 2015, it has undergone a number of modifications to allow small and medium-sized enterprises (SMEs) to tender more competitively and optimise their integration into the Expo supply chain.

More than 12,000 suppliers and vendors from 121 countries are currently registered on the portal, of which 66% are classified as SMEs.

In August 2016, it was announced that 20% of the Expo's total direct and indirect spend would be allocated to SMEs and to date, 43% of all contracts have been awarded to them.

This underscores Expo's commitment to empowering and engaging businesses of all sizes, and leaving a tangible economic impact through the economic growth and job creation it has stimulated.
Source: Khaleej Times